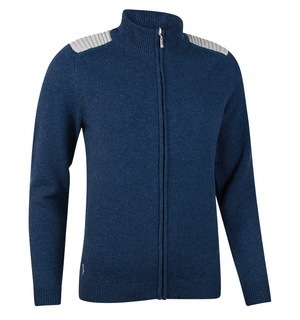 Glenmuir Oceana Full-Zip Jacket

view other products
We love the detail on this stylish cardigan, like its textured stitch shoulder panels that give it a unique and distinctive look.
This Oceana cardigan is made from a naturally soft and breathable wool but is still easy to wash and shrink resistant, making it both comfy and practical.
Key features include:

80% lambswool fabric for natural warmth
Full-zip for quick and easy access
Wool blend is soft and breathable
Machine-washable and shrink resistant
Come by the shop and take a look at this elegant cardigan from Glenmuir. Beautifully made, it delivers a flattering and stylish fit together with comfort and breathability.